In-Home Physical Examinations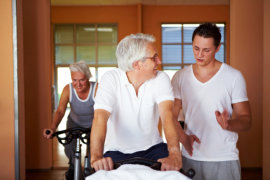 At Doorstep Procare Management LLC, we make in-home physical examinations possible.
We are able to plan and implement the ideal personalized care plans for patients by assessing their needs through comprehensive physical examinations that are done in the comforts of the home.
We seek to make everything as safe and as comfortable as possible for the elderly, sick, and disabled. In their physically weakened state, they won't have to worry about making the trip all the way to our agency just to get assessed. Our dedicated and compassionate doctors would be glad to come to them at their most convenient time.
For more information, please contact us at 972-289-2273 or send a message to procare@dpmhousecalls.com. Excellence in home health care is our ultimate goal!