Services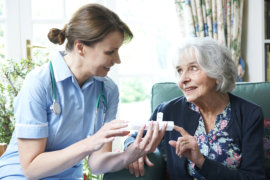 Doorstep Procare Management LLC aims to redefine the care of visiting physicians with our wide range of quality care solutions and services. Each service is designed to cater to our patients' individual needs in the most effective and efficient ways.
Recovering at home would be a breeze and despite the health challenges you are facing, you'd still be able to live a happy, fulfilling and independent life.
Take advantage of our services and let it make a difference in yours and your family's life. Through the complete range of service options listed below, an enhanced quality of life at home would now be possible for you and those you love:
Telehealth
Comprehensive review of patient's medical history through face-to-face evaluation
In-home physical examinations and ongoing treatment of medical conditions
Medication management and medication refills
Specialists referrals
Physician review for authorizations
Remote Patient Monitoring/Telemonitoring
Facilitate in Home Labs and Diagnostics
Wound Care
And so much more!
We urge you to avail of any or all of these services today. For assistance, you may call us at 972-289-2273 or send a message to procare@dpmhousecalls.com. We look forward to being of service to you and your family!