Medication Management & Medication Refills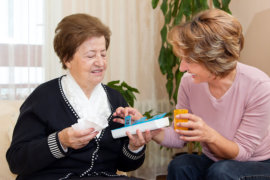 Our doctors at Doorstep Procare Management LLC are committed to providing quality medication management and medication refill services.
We collaborate care with doctors, pharmacists, and other healthcare specialists to ensure that patients are taking the right medication and that they never miss the scheduled time they're supposed to take it. The proper management of medication is vital to a person's health wellbeing. It is also essential to the effective implementation of their personalized care plans.
Find out how to avail of this particular service today! For questions and inquiries, please call us at 972-289-2273 or send a message to procare@dpmhousecalls.com.