Physician Review For Authorizations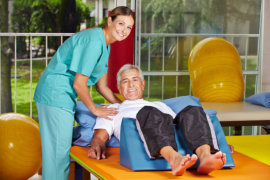 Doorstep Procare Management LLC professionals are all about coordinating care with patient's physicians. Our staff is well aware of how important the medical know-how and expertise of doctors are when it comes to the effective planning and implementation of personalized care.
The following require physician review for authorization:
Therapy
Medical equipment
Diagnostic testing
Home and health care
For more information on this particular service, you may get in touch with us today. Give us a call at 972-289-2273 or send a message to procare@dpmhousecalls.com.